👩🏼‍🏫 5 modules ⏰ 3 hours' of content 📙 26 chapters 📝 7 activities 🛠 10 templates 🔖 Official certification 👨🏼‍💻 100% self-paced
Course overview


Targeted segmentation will make your messaging purposeful and help you to highlight the use-case for the right audience. Simply put: Make your product value resonate with your audience = see rapid conversion = cut your churn rate down to size. 
Whatever your area, growth is really the key marker of success. 🪴 And for that to happen, you must align your teams behind a solid, value-based approach. But segmentation is a delicate science. This course comes with a tried and tested formula from marketing veterans. All that and so much more.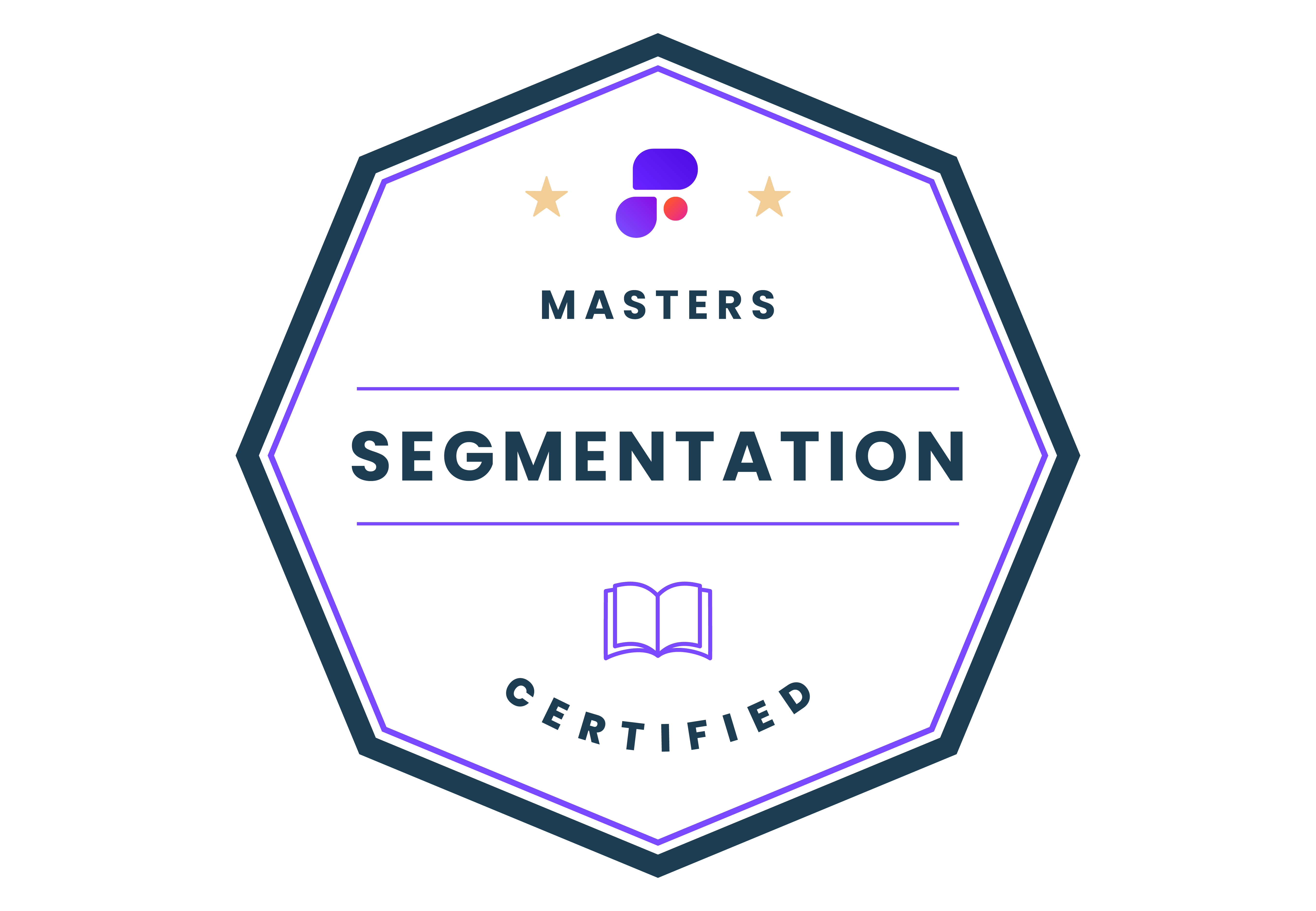 By the end of this course, you'll leave with:


🧠 A fine-tuned approach to segmentation.
👀 20/20 clarity on your key audience.
💪 A firm grasp on your product's value.
⏰ 3 hours worth of content knowledge.
📚 Strategies gained from 26 course chapters.
On top of this you'll have all the tools and frameworks you need to launch your company growth. Know your audience, know your value. Deliver your value. Get certified today. 🏅

"Segmentation, targeting, and positioning are the three pillars of modern marketing. Great segmentation is the bedrock for GTM success but is overlooked by so many. This course teaches you how to build and maintain effective value segmentation. The templates' quality is second to none, and Tamara's delivery makes for a pacy and interesting learning experience. Get on board."


Sean Broderick, Director Product GTM at Sitecore

You're in very good hands.


Tamara Grominsky, an expert in segmentation, has a breadth of experience in bringing new products to market, positioning existing products for expansion, and driving sustainable revenue growth at high tech companies.  
She's currently the VP Product Marketing & Lifecycle at Kajabi and has previously led PMM departments at FreshBooks and Yellow Pages Canada.
She's earned her stripes. 😉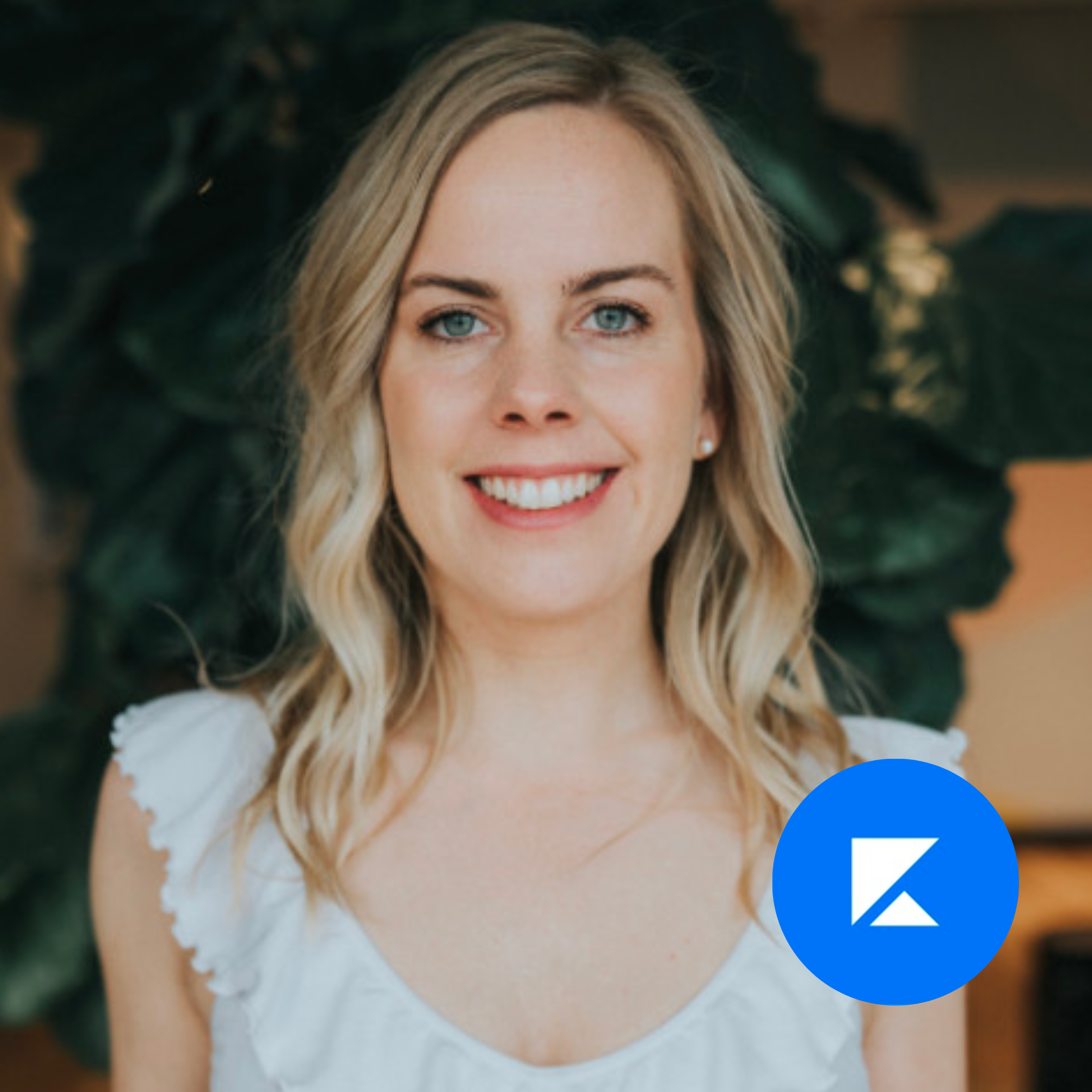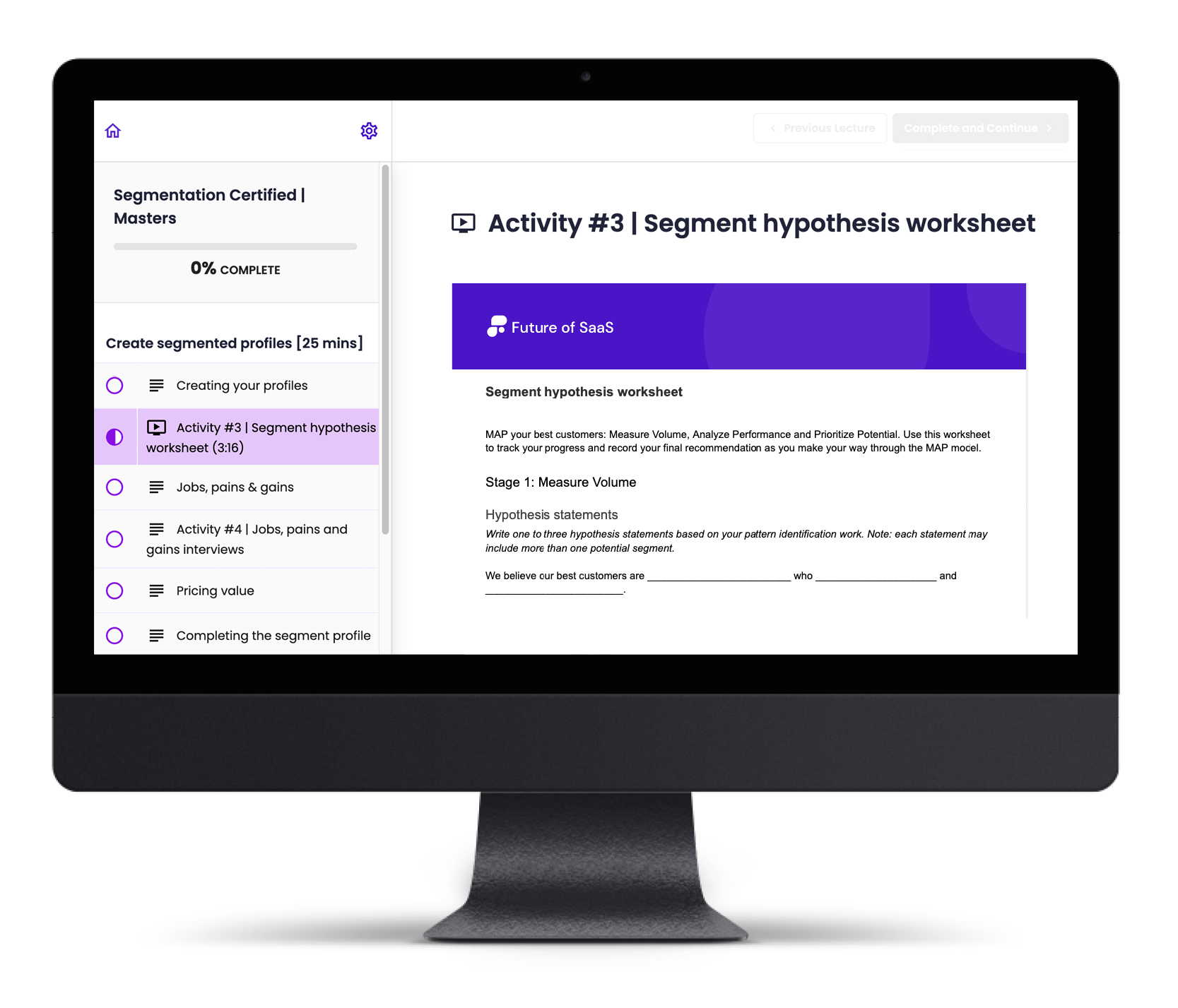 This course will equip you with the skills to:


✅ Build value-based segmentation.
✅ Identify your best customers.
✅ Discover customer value.
✅ Establish how much your customers are willing to pay.
✅ Build high-converting Go-to-Market strategies.
✅ Measure segmentation success.
✅ Apply segmentation across your whole organization and customer lifecycle.
Whether you're a small startup or large scale-up, it's all here. 🔥
P.s. If you need help convincing your boss so you can be the next logo, we've done the hard part for you.

"The content is really, really friggin' great. Tamara's obviously got a masterful grasp on segmentation, and the best part is that it's not presented at a theoretical level where you're left thinking, "That's nice, but how the hell do I actually DO segmentation?" Tamara provides a plethora of frameworks, templates, and real-world examples that somehow both gives you the confidence that you know what you need to do and provides a reality check on what you need to do it well."

Tim Hinds, Co-founder, Product & Marketing at GrokSpark

Segmentation isn't created in isolation. It pulls in multiple skills from multiple departments, which is why this course is created with product marketers, product managers, customer success - and more, in mind.

Built-in partnership with our sister community, Product Marketing Alliance, it covers everything you and your cross-collaborative colleagues need to excel in every area of this essential business skill.


FAQs.
Q: Who's this course for?
A: Quite literally (almost) anyone. Whether you're looking for product market fit, competing in a saturated market, or defining a new category, segmentation will help you take a customer-obsessed and focused approach to driving sustainable growth. And this course will help you achieve just that.
Q: How does the course work?
A: The course is 100% OnDemand and fully self-paced. Once you enroll, you'll work through the modules in chronological order and be invited to take part in activities. At the end of each module, you'll be presented with mandatory exam questions and if you pass all these, you'll become Segmentation Certified!
Q: How long will the course take to complete?
A: The course content, activities, and exams will take approximately 3 hours to complete.
Q: What happens if I don't pass the exams?
A: If you fail first time round you'll be given the option to retake the exam. If you fail the second attempt, unfortunately, it means you won't get the certificate. However, all's not lost, you'll have still learned LOTS and you'll be given access to the course materials for life - so you can brush up on the bits you slipped up on forevermore.
Q: How long will I have access to the course content for?
A: For life! One, one-off payment gives you unlimited to allll the course's content forevermore.